Welcome to the Super Smash Bros Lawl Ultimate Wiki
The Youtube Series called Super Smash Bros Lawl Ultimate (inspired by chincherrinas)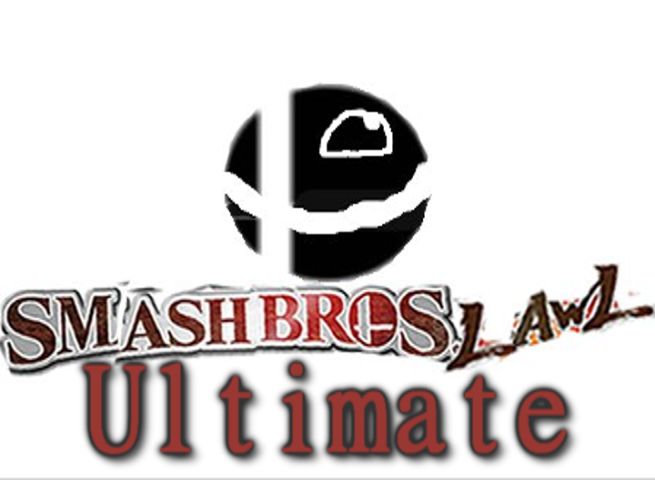 The Story of Super Smash Bros Lawl Ultimate
This Series was made by I0LOVE0AMY0ROSE, Inspired by chincherrinas first Lawl Series. So Far there are 19 Characters Made, And Many more to Make. This is a Series where Anyone can Request Anyone. For Poopers, Memes, or just plain Nomal People from eather Shows or Games.
Workers
I0LOVE0AMY0ROSE: Creator of SSBLU
Collaterale1: Co-Worker and Bestest Friend
Gannonx1: Supporter and Maker of Gumball Moveset(Coming Soon)
Bubbyaustin: Help add W.I.P Signs on Character
Cpend7: Pictures Designer, Idea's and Bubbyaustin's Friend
StevenStar777: Supporter and Maker of Steven_Star, Bandana Dee, Dampierre, Blaziken(Finished), FlutterShy, Joseph de Franic, Lance, Naoto, New Dante, The Bonanza Brothers, Bloom, and Samurai Jack(Coming Soon) Moveset.
A Wikia Contributor: Unknown editors on this wiki some can be good editors and some can be trolls. Admins will block the troll editors.
Jenngra505: Edits this wiki every once in a while.
Fake Daniel Clayton: The douchebag troll that is attacking I0LOVE0AMY0ROSE and StevenStar777
Latest activity
Community content is available under
CC-BY-SA
unless otherwise noted.